Popular Table Top Shapes and Materials
POPULAR TABLE TOP SHAPES AND MATERIALS
When thinking about the restaurant tables your venue requires, you would have to consider the following factors:
An exquisitely furnished dining space that will provide phenomenal customer service.
Furniture style that highlights your concept.
Assurance of comfortable seating experience and long lasting durability.
Commercial grade construction of high quality materials.
Table tops come in a variety of shapes, materials and finishes. From solid wood, to laminate, granite and (plastic) teak, RestaurantFurniture.net has numerous indoor and outdoor dining solutions:
INDOOR USE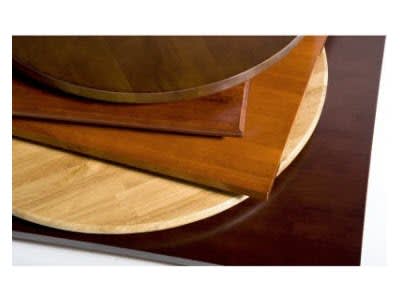 Wood Table Tops
Made of hardwood. Durable and easy to repair. Requires regular maintenance to upkeep its appearance.
OUTDOOR USE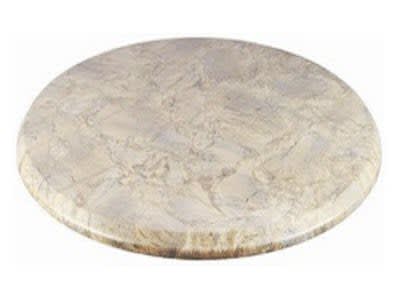 Werzalit
Weather-resistant resin bonded wood. Impervious to mechanical, thermal and chemical effects these tops provide a smooth surface that is easy to maintain.
TABLE BASES HEIGHT
When it comes to the dimensions of the restaurant table, you have the option of selecting an entire table set or look for suitable and matching table bases that come in different heights and include all the necessary hardware to assemble together with the top of your choice. Another option is to have commercial furniture distributor design and assemble your restaurant table for you according to your specifications. Each table base is available in both standard (30") and bar height (42").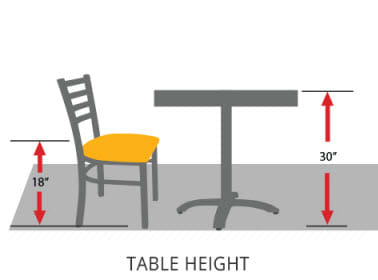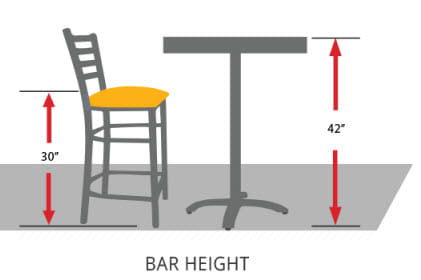 TABLE BASE TYPES AND COMPONENTS
Table bases are the focal points of a restaurant table. They affect your customers' dining experience and mismatching a base with the wrong top size can create an awkward and uncomfortable dining experience. Available in a variety of sizes and styles, most of our table bases include the following components: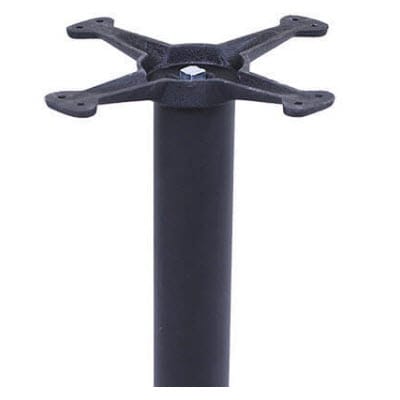 Spider
This component sits on top of the column. It attaches the table top to the table base.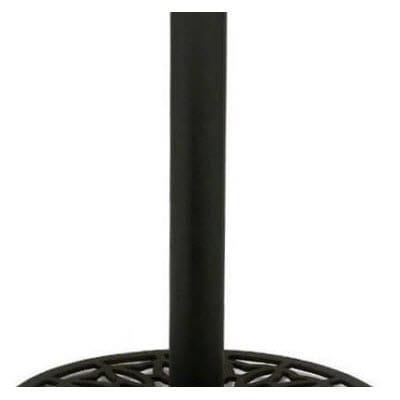 Column
The column is the body of the base. It gives the table top its desired height.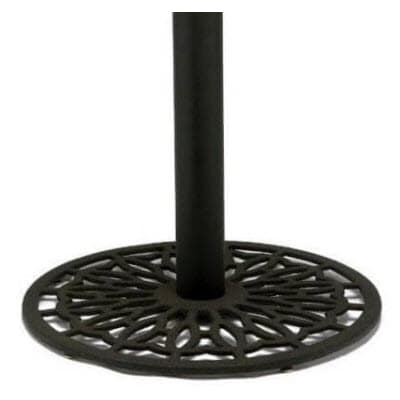 Base Plate
Featured at the bottom of the base, the plate offers stability and support to the entire table.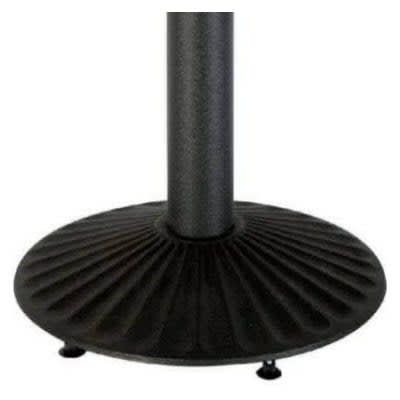 Glides
Glides are fitted beneath the plate and serve to protect both the base finish and floors from scuffing and scratches when moved.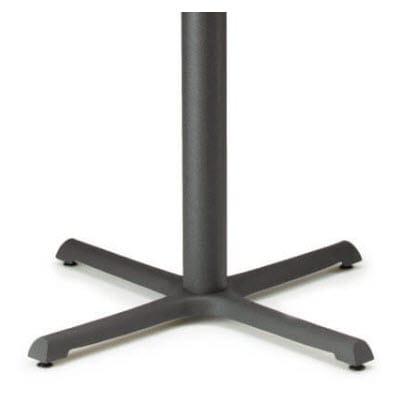 X Prong
X prong bases are often paired with square or rectangular table tops but they can also be used on round table tops.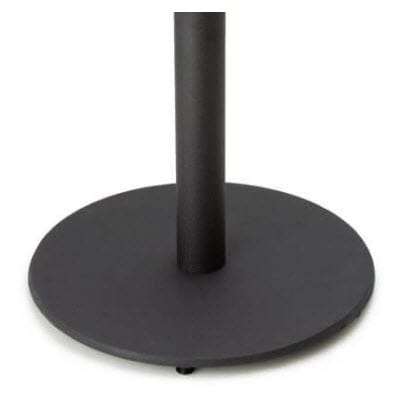 Round
Round table bases are often assembled with round table tops but it's not uncommon to pair them with square tops.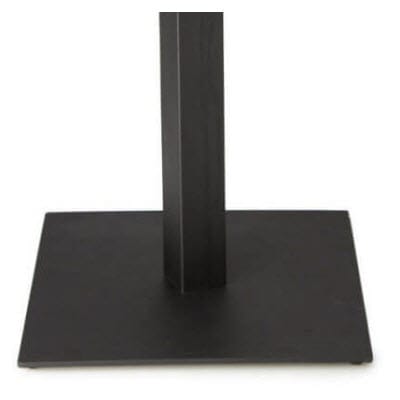 Square
This base provides stability to your table top while minimizing wobbling due to the wide square plate.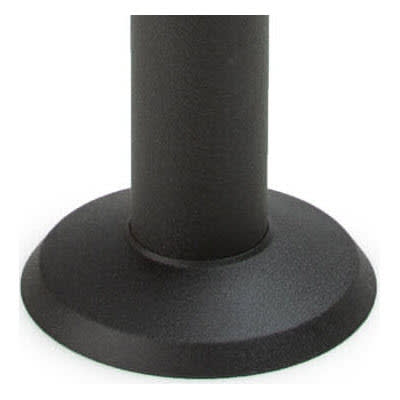 Bolt-Down
Bolt-down bases are designed to secure the column to the floor. They provide maximum stability ensuring that your table is both appealing and sturdy.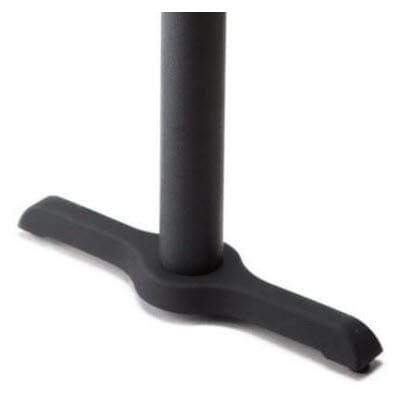 2 Prong
This base is commonly used for adequate support of long, rectangular table tops. Use two of these bases, placing each at the end of the table top for optimal strength and support.
SPACE CONSIDERATIONS
When deciding on the desired table base, you need to consider more than just their looks. While square or round bases are easier to clean around, they inhibit chairs to be fully pushed in and bolt down bases don't allow for the table to be moved and space to be re-arranged. So if aisle or floor space is restricted those may not be your best choice.
On the other hand, X prong bases are a little harder to clean around, yet they allow chairs to be pushed in further thus freeing up more floor space. 2 prong bases are easy to clean around and don't prevent chairs from being pushed in at all. Those however, require a pair to keep a table upright and strong so cost becomes a factor as well.
RESTAURANT TABLE TOPS AND BASES COMPATIBILITY
Once you chose the desired table top and base all you need to do is match the right size and weight of the two. The size of the top will invariably define the size of the base. Weight is a big factor in your choice as heavier tables might look better but are harder to move and rearrange when serving larger parties.